LIFE LOGOS 4 WATERS and LIFE-MICACC projects have been added to the United Nations Partnership Platform contributing to the Sustainable Goals
The LIFE LOGOS 4 WATERS project and the previous LIFE-MICACC project have been added to the online platform created by the United Nations, Department of Economic and Social Affairs (UN-DESA).
The online platform introduces such cooperation and international projects that contribute to the achievement of the UN's Sustainable Development Goals (SDGs). The main aims of this platform are information of the social and professional side as wide as possible and promotion of the activities carried out in the framework of the cooperation.
The LIFE LOGOS 4 WATERS and LIFE-MICACC projects mainly contribute to the following goals from the 17 sustainable goals (SDGs):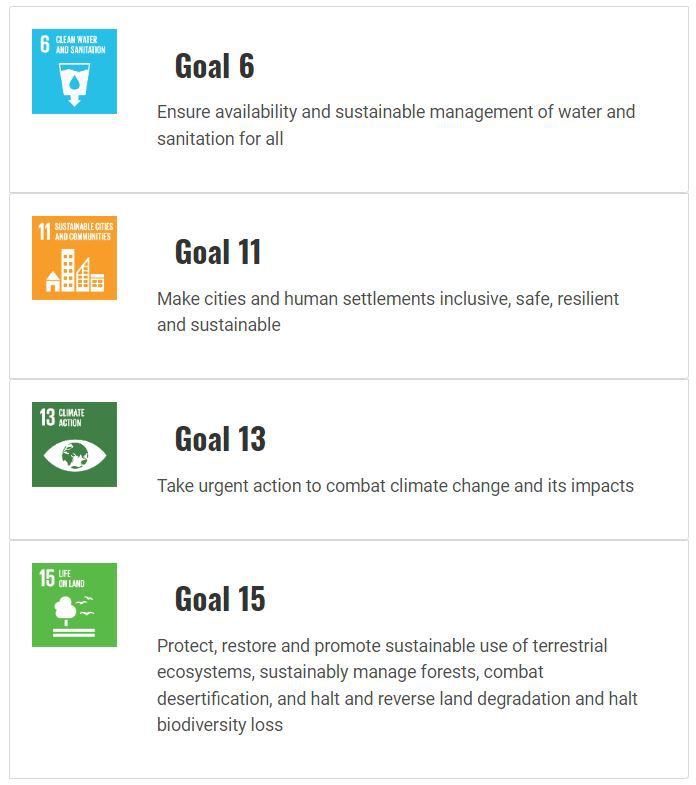 Goal 6: ensure availability and sustainable management of water and sanitation for all
Goal 11: make cities and human settlements inclusive, safe, resilient and sustainable
Goal 13: take urgent action to combat climate change and its impacts
Goal 15: protect, restore and promote sustainable use of terrestrial ecosystems, sustainably manage forests, combat desertification, and halt and reverse land degradation and halt biodiversity loss
Ongoing projects, such as the LIFE LOGOS 4 WATERS project, are reported annually on progress and results, from which the UN-DESA's Sustainable Development Goals unit produces a summary publication.
In relation to both projects, a brief description of their content, their main objectives and their expected impacts – as well as administrative information – are available currently on the online platform, which can be accessed via the links below:
LIFE LOGOS 4 WATERS project:
https://sdgs.un.org/partnerships/integrated-application-innovative-water-management-methods-river-basin-coordination
LIFE-MICACC project:
https://sdgs.un.org/partnerships/municipalities-integrators-and-coordinators-adaptation-climate-change-life16