LIFE Programme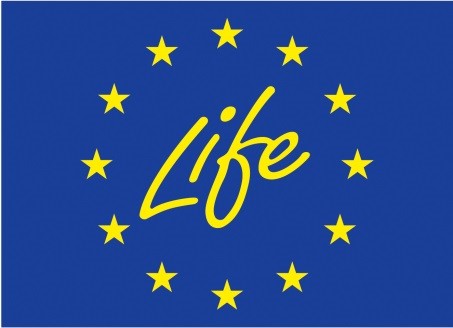 LIFE (L'Instrument Financier pour l'Environnement) is the EU's financial instrument supporting environmental, nature conservation and climate action projects throughout the EU, which has supported more than 4,300 successful projects since 1992 in order to ensure the environmental objectives set by the Member States can be achieved through an active cooperation between the public and private sectors.
Since the formation of the program, it has undergone several changes. The regulation (EU) No 1293/2013 of a Programme for the Environment and Climate Action (LIFE) entered into force on 11th December, which has brought about fundamental changes. Under the new regulation, the European Commission has determined two multi-annual work programs for the period 2014-2017 and 2018-2020. The work programs include the budgetary allocation between the project areas and project types, the project themes, the selection method criteria, timetables and indicators.
The main innovation of the new regulation was to divide the LIFE programme into two sub-programs with a separate budget, for the LIFE Environmental sub-program and for the LIFE Climate action sub-program. For the 2014-2020 funding period, LIFE will contribute approximately EUR 3.4 billion to the protection of the environment and climate. The maximum EU co-financing rate for LIFE projects is 60% of eligible project costs, in the case of environmental project, this rate may be exceptionally 75%.
The programme aims to contribute to the sustainable development and to the achievement of the objectives and targets of the Europe 2020 Strategy, the 7th Union Environmental Action Programme and other relevant EU environment and climate strategies and plans.
Sub-programs
LIFE ENVIRONMENTAL SUB-PROGRAMME
LIFE Nature and biodiversity (NAT)
LIFE Environment and resource efficiency (ENV)
LIFE Environmental governance and information (GIE)
LIFE CLIMATE ACTION SUB-PROGRAMME
LIFE Climate Change Mitigation (CCM)
LIFE Climate Change Adaptation (CCA)
LIFE Climate governance and information (GIC)
Project types
Traditional projects

Pilot projects
Demonstration projects
Best practice projects
Information, awareness and dissemination projects

Not traditional projects

Integrated projects
Technical assistance projects
Capacity-building projects
Preparatory projects
Hungary's participation in the LIFE / LIFE +
Our country has been participating in the LIFE program since 2001. Since then, a number of our projects for nature protection and environmental protection are supported by the European Union. Significant habitat restoration and conservation programs implemented under the LIFE programme.
The "Municipalities as integrators and coordinators in adaptation to climate change" LIFE16 CCA/HU/000115 (abbreviation: LIFE_MICACC) project is the first domestic climate policy project, which is supported by LIFE (Climate Action sub-programme).
Call for proposals
The call for proposals is published annually on the European Commission LIFE website: http://ec.europa.eu/environment/life/
The applications will be considered by the European Commission.